Sorry, we have a temporary problem having lost most of our pictures yesterday [30th]. There should be the originals, or replacements here very soon.
Rag Rug Demonstrations around the UK
Exeter 2017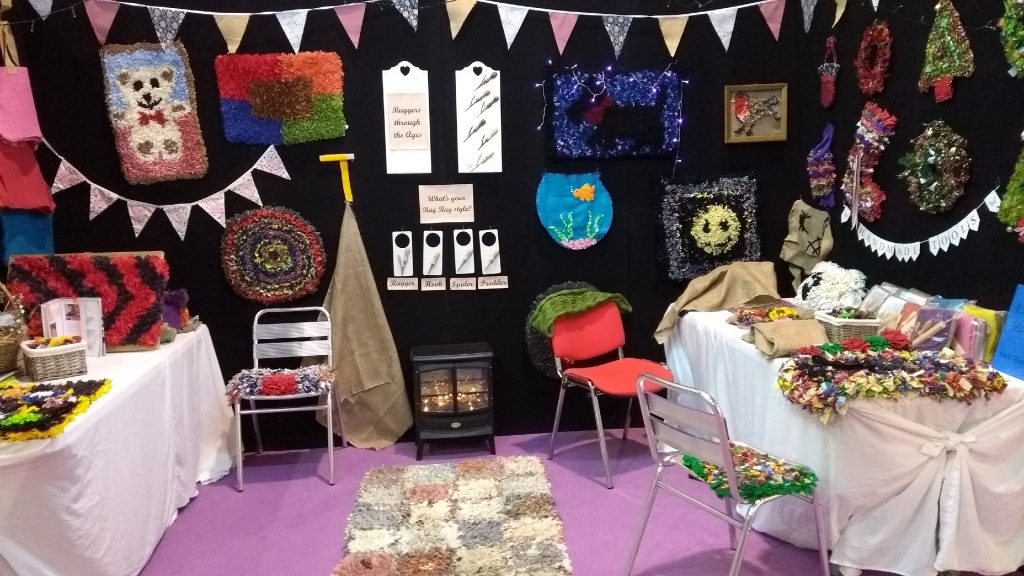 Nina's stand all set up and ready for action! 
---
Creative Craft Show at EventCity, Manchester Feb 2018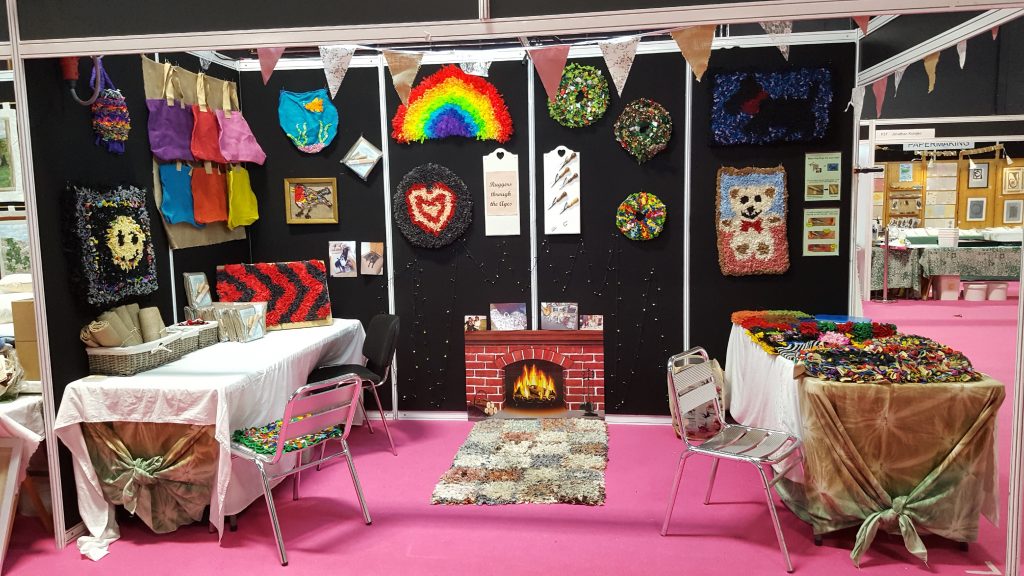 Nina does it again!
---
Second day, before the rush started
Just set up, before it all got messy.
Nina Corey at Exeter Creative Stitches & Hobbycrafts – September '05
Picture reproduced by kind permission of Exeter Express & Echo
A passing visitor tries to help when John superglues his hands to the table.